Announcing our Fall Fundraiser! Join our cause in championing new music in New Orleans! Your support will add you to the growing number of voices in the nF community that embraces diversity in its music, cultural identities, and artistry. More info:
https://t.co/iKwgCPIf8l
https://t.co/370awpK5oE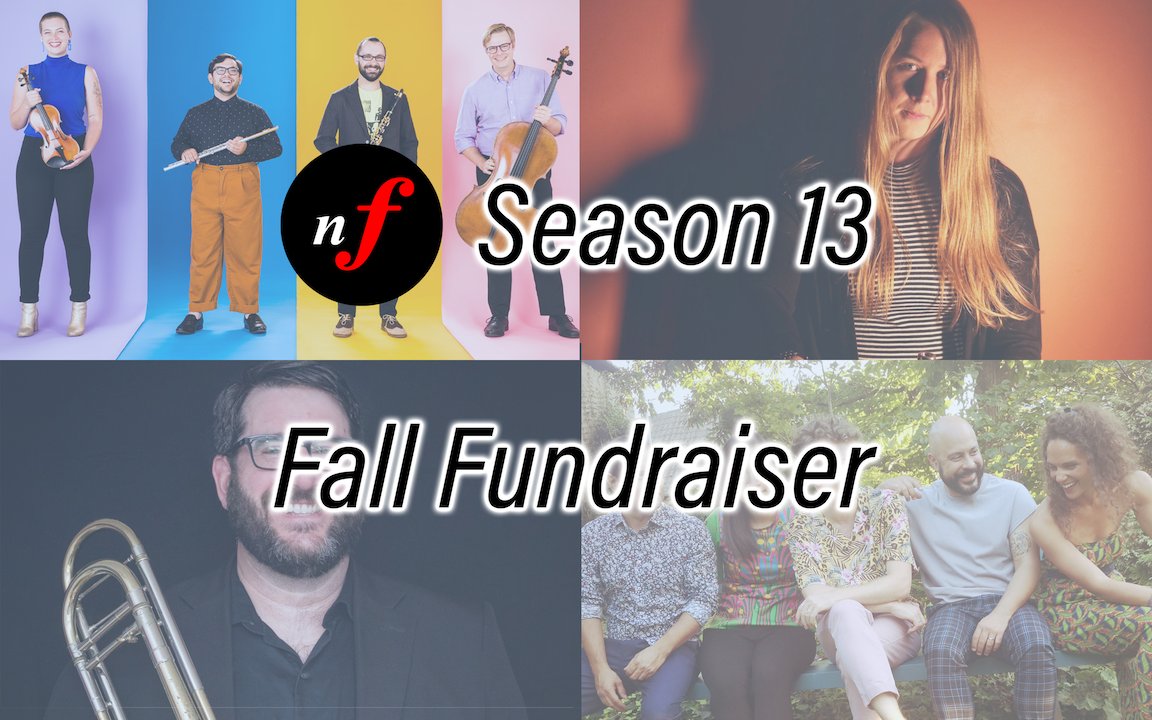 A huge thanks to
@mwplaystrombone
, his surprise guests, and everyone who came out to our concert last night! It was a great crowd, an amazing concert, and a fantastic way to kick off S13. Shout out as always to the
@HotelPeter_Paul
for being such wonderful hosts. More news soon!
https://t.co/xRLuhehkOy